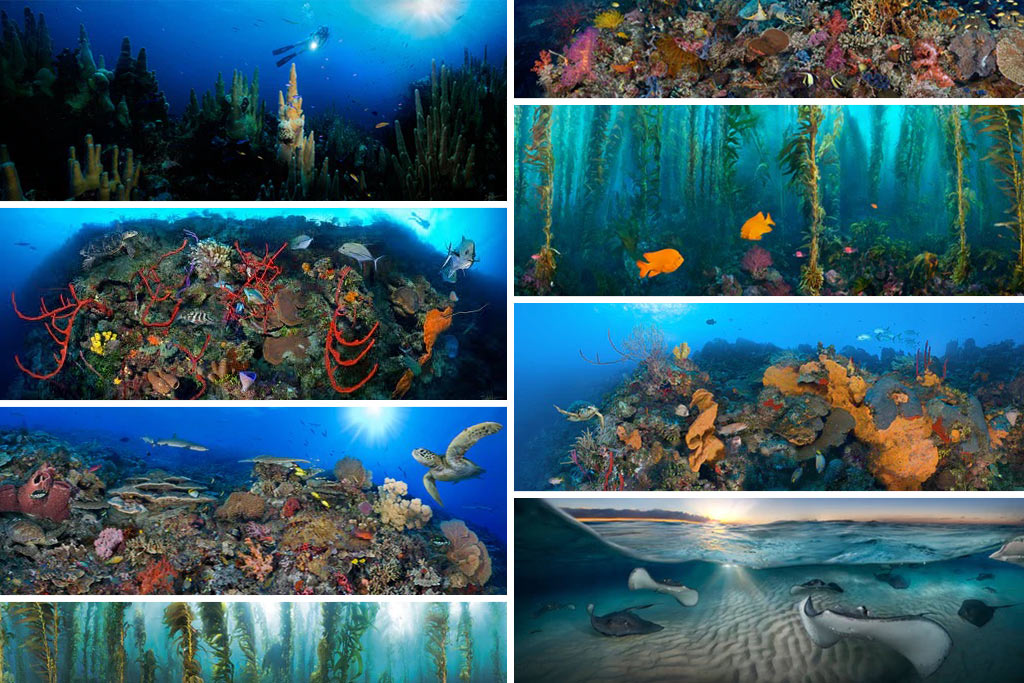 16 May

Meet "Big Picture Expert" Jim Hellemn of Blue Ocean Art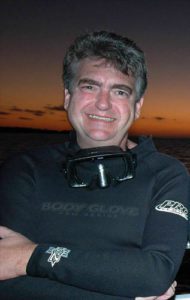 With thousands of dives under his belt, Jim Hellemn of Blue Ocean Art thinks big. As an electrical engineer who discovered diving in his twenties, he wanted to work in the ocean. When he landed a job on a design team developing a laser scanner system to map the ocean bottom, his dream came true. During several years of operating the system, he developed ways to create giant photomosaics of underwater survey areas using digital imaging to scale and piece together laser and sonar data.
But Jim's "A-ha Moment" occurred when he realized he could do the same thing with an array of up-close photographs, and capture the vivid colors of an entire reef!
Today, he's a renowned underwater digital artist and big-picture expert who "stitches" together hundreds or thousands of overlapping images into wide high-resolution fine art pieces and murals that accurately portray the vivid colors and details of coral reefs and underwater environments. His first coral reef image, "Great West Wall", is a 1,700 megapixel image, designed to be life-size at 70' wide and 20' high, and was published in National Geographic in 2001. His 125-foot wide glass wall of California's aquatic forests resides at Aquarium of the Pacific in Long Beach.
At Scuba Show, visit Jim at Booth #312 to see huge gallery prints showcasing the spectacular colors of the world's coral reefs, all at 50% off retail prices. He's also generously donating a print worth $1,100 for the Prize Drawings.
Door Prize Awarded Sunday @ 2 pm: "San Clemente Sea Lions", $1100 value

14″ X 36″ Limited Edition Fine Art print on Aluminum composite with satin anodized aluminum backing frame. Satin UV Finish.